Welcome to Rise & Grind Grill
Delicious Food & Wonderful Eating Experience
We Serve Food, Harmony, & Laughter Since 2015
Enjoy An Exceptional Journey of Taste
Charlie's was founded on perfecting every detail for you. From the moment you walk through our doors, you'll know you're in a restaurant like no other. We focus on every little detail of your experience, anticipate your needs and provide personalised service that allows you to enjoy a delicious meal in a comfortable atmosphere.
Our Food Philosophy
Our menu is inspired by one person in mind – you. With a deep understanding and passion for steaks, we've used our expertise to create an unparalleled lineup of dishes to moo you in and awaken your palate. Brunch, lunch or dinner, you know, when you walk into Charlie's, you'll find that we do it right every single time.
VISIT OUR RESTAURANT
We see our customers as invited guests to a party, and we are the hosts.
377 Hougang St 32, #B1-15 Hougang Rivercourt, Singapore 530377
E: hello@charliesgrill.com.sg
T: +65 8014 7338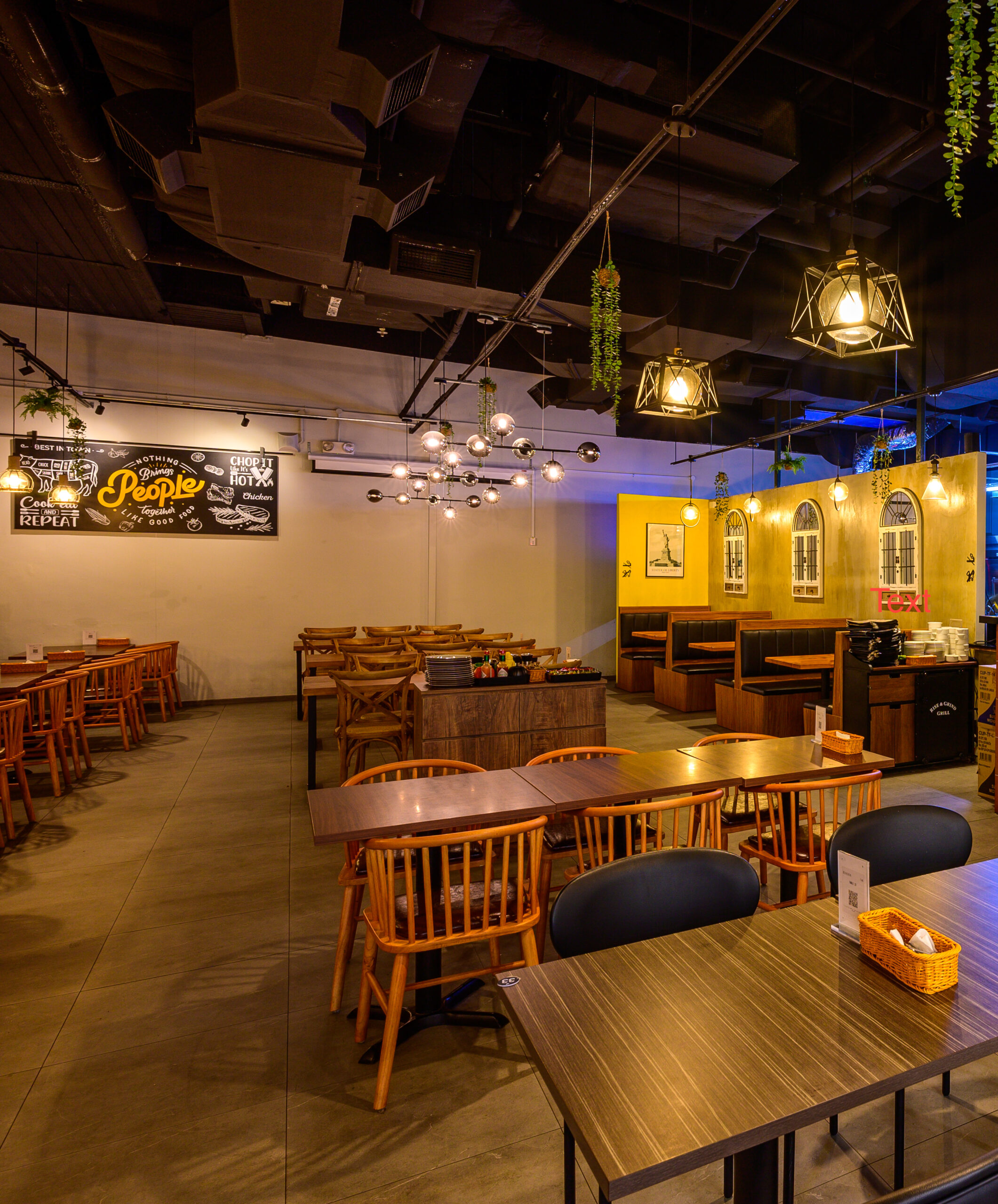 Gajendra Sundrarajoo
2023-08-17
Cozy place within neighborhood shopping mall. Western halal food served with good varieties. Large quantity of food every plate.
Good affordable western cuisine with a sizable portion.
Had such a lovely meal here!! Especially love their Fish & Chips 👍Tender fish fillet in crispy and doughy batter, just how I love it to be. Also had their Ferris Wheel appetisers, perfect for sharing amongst friends and is a family-friendly place!
food came fast. it was very yummy and affordable. here to tried the new breakfast cum lunch menu. overall very nice!!!
Good service. Good food.
Generous portion and great tasting food. With fresh mushroom in soup, tasty fried broccoli (request to separate the cheese and top with Chili powder from their self serve condiment counter) and the grilled meat platter was good too! Will surely be back for more. Arrive early at 5pm on weekend if u wanna skip the queue.
Hong Keat Chiang
2023-08-11
I've been a fan of Rise & Grind's brunch options, and now they have a new restaurant serving the whole gamut of appetisers, mains and desserts. The 𝗔𝗽𝗽𝗲𝘁𝗶𝘀𝗲𝗿 𝗙𝗲𝗿𝗿𝗶𝘀 𝗪𝗵𝗲𝗲𝗹 ($29.90) is definitely not to be missed. Besides being a visual spectacle, its individual components were fantastic: ▪️Mozzarella Cheesesticks ⭐️ ▪️Chicken Spam Fries ▪️Onion Rings ▪️Sweet Potato Fries ▪️Fried Broccoli ⭐️ Among the mains, the 𝗦𝘁𝗲𝗮𝗸 & 𝗖𝗵𝗶𝗰𝗸'𝗻 ($28.90) is ideal for carnivores. Featuring a juicy steak and a large slab of tender chicken doused in black pepper sauce, this was downright delicious. The tangy sauce and succulent chicken made the 𝗚𝗿𝗶𝗹𝗹𝗲𝗱 𝗖𝗵𝗶𝗰𝗸𝗲𝗻 𝗧𝗼𝗺𝗮𝘁𝗼 𝗠𝗮𝗿𝗶𝗻𝗮𝗿𝗮 ($14.90) an excellent dish. The gargantuan 𝗕𝗲𝗲𝗳 𝗕𝗮𝗰𝗼𝗻 𝗖𝗵𝗲𝗲𝘀𝗲𝗯𝘂𝗿𝗴𝗲𝗿 ($14.90) was pretty decent, though we wished the cheese was melted to make it more mouth-watering. The 𝗕𝗲𝗹𝗴𝗶𝗮𝗻 𝗖𝗵𝗼𝗰𝗼𝗹𝗮𝘁𝗲 𝗟𝗮𝘃𝗮 𝗖𝗮𝗸𝗲 ($8.90), with its moist sponge and rich molten chocolate paired with a refreshing scoop of vanilla ice-cream, was heavenly. We felt the 𝗔𝗽𝗽𝗹𝗲 𝗖𝗿𝘂𝗺𝗯𝗹𝗲 ($7.90) needed improvement as the tart was too soft and the apples slightly sour.
Well seasoned and well cooked meat! Came across this western eatery, read lots of good reviews online and decided to make our way to Hougang. The food did not disappoint! The large menu had a variety of choices of western dishes. We ordered the chicken chop and salmon, both dishes were delicious, meat was tender and tasty. The mentaiko fries did not taste like mentaiko but the fries were not too bad. Will visit to try other dishes again.